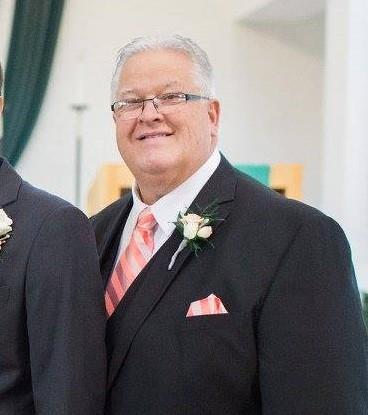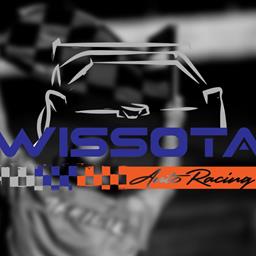 ---
WISSOTA Promoters Association Welcomes Rod Lindquist to the Team
February 7th, 2022 - (St. Cloud, MN) FOR IMMEDIATE RELEASE
The WISSOTA Promoters Association, Inc. Board of Directors and Staff are excited to announce the fulfillment of the Interim Executive Director position while we expand the search for a permanent holder of the position of WISSOTA Executive Director. The decision has been made by the WISSOTA Board of Directors after deliberation with promoters and staff to offer the position to Rod Lindquist of St. Cloud, Minnesota, which has been accepted.
Rod Lindquist is a serial entrepreneur and experienced businessman who has had a passion for motorsports his entire life. He brings to WISSOTA a wealth of experience as a previous WISSOTA Late Model sponsor, car owner in several racing series, primary sponsor in the former ASA Midwest Tour, and sponsor in NASCAR for former NASCAR driver & car owner Stanton Barrett. Lindquist's strength is in building a brand and its identity. Professionally, Lindquist was instrumental in the development of two hotel brands, One of which is now a national chain and the other primarily a midwest franchise.
Lindquist stated:
"I am excited to work with the current team to build the WISSOTA Brand to its highest level and the WISSOTA team will focus on our member tracks and all WISSOTA competitors to create a fan experience like no other association of its kind in the midwest".
Our team at WISSOTA Promoters Association is thrilled with the addition of Rod to be a mentor for the next person who is fit for the position. Nate Fischer of Ogilvie Raceway, Joe Stariha of Gondik Law Speedway, and Cole Queensland of Deer Creek Speedway assisted the Board of Directors with interviewing Rod and unanimously agreed that he would be a great temporary addition to our organization.
Joe Stariha says, "Rod provides our organization the experience to take over this position in the interim, which allows us to complete a thorough search for Carson's replacement. Rod coming on board allows us not to rush the hiring process, just to fill our void. Rod has a huge passion for our sport and brings a ton of experience with sponsorships that will help WISSOTA now and into the future."
"I've known Rod for a long time. He's been in the racing world for many years. With his professional background in business and many years of experience. Rod will be able to do great things for WISSOTA.", Jake Redetzke, driver of the 27 Late Model expressed.
Nate Fischer adds, "I was excited that WISSOTA asked me and a few other fellow promoters to sit in on the interview process for an Interim Executive Director. I was very impressed with Rod's resume and think he has a great vision for the future of WISSOTA and think he is going to be a very good asset for WISSOTA."
Rod's vast experience in not only business, but motorsports, will help us grow in a prestigious manner in the next few years while we expand on other parts of the company.
Chad Stewart of Structural Buildings, title sponsor of the Structural Buildings WISSOTA Late Model Challenge Series says, " As the title sponsor of the Wissota Late Model Challenge Series, Structural Buildings is excited to hear that Rod Lindquist is joining the Wissota team as the Interim Executive Director. I have personally known Rod for almost 20 years. Rod's keen business sense and passion for motorsports are sure to be a great recipe for success. As not only being an avid spectator at all kinds of racing facilities across the country, but as an owner of a successful ASA Race team himself, Rod has been very involved with many different tracks and their promoters. He has seen it from all sides of the fence and understands a lot of the key things that make for the best racing experience for fans and teams. So I am confident he will bring an element to the board that will be sure to enhance the experience for the fans, tracks, drivers, and their sponsors. I know he has some aggressive thoughts and ideas on how to spice up the Challenge Series. I am excited and look forward to working with him on that and I can't wait to see what 2022 has in store for us. Welcome to the team Rod."
Rob Palmer, the WISSOTA Promoters Association's President states, "Rod Lindquist has a diverse business and race history. Rod has had great success in business development and branding. He has also owned and sponsored race teams on regional and national levels. He has shown great enthusiasm in taking WISSOTA Promoters Association to a higher level for Promoters, Drivers, and Fans. From searching out sponsors, improving the promoter level of satisfaction, improving driver relations, and making the WISSOTA fan experience a can't miss event! WISSOTA has many great things in the works and we look forward to Rod in assisting us to reach the next level."
Rod Lindquist will be joining the WISSOTA Staff at RPM in Daytona, on February 14th and 15th to meet and mingle with others in the industry. Rod's official start date will be March 1st, 2022.
---
Article Credit: Camryn Sullivan
Submitted By: Camryn Sullivan
Back to News