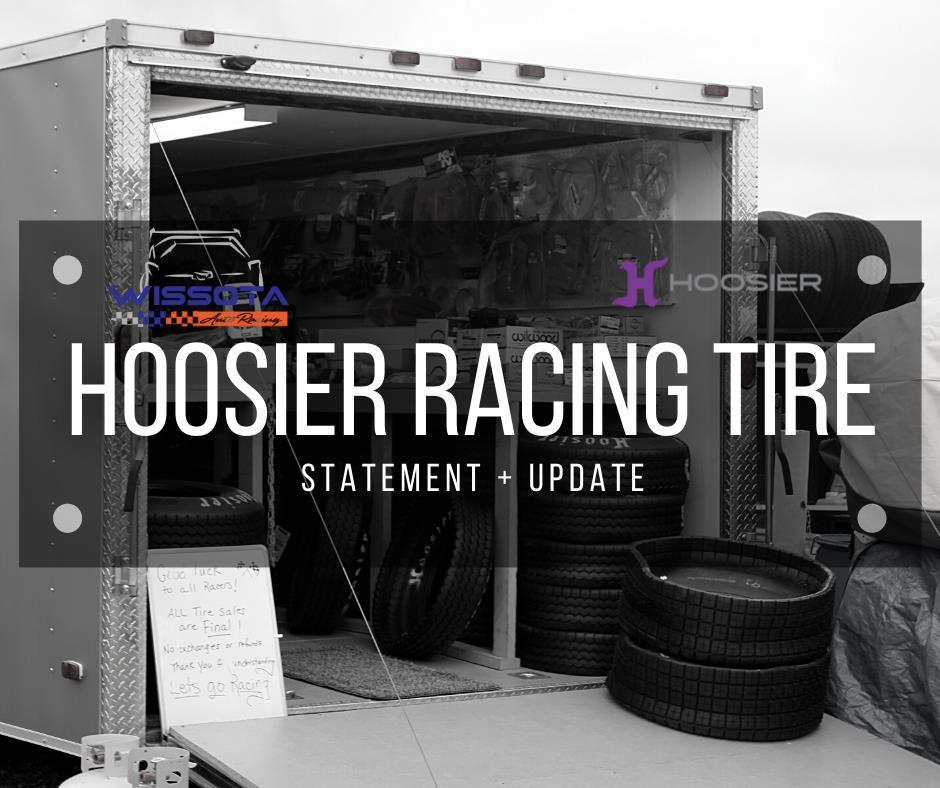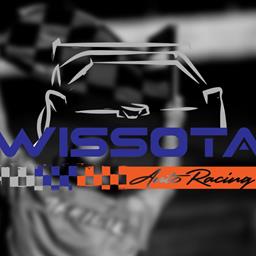 ---
WISSOTA Statement Regarding Hoosier Racing Tire in 2022
(April 14, 2022 - St. Cloud, Minnesota - Rod Lindquist, Executive Director, WISSOTA Promoters Association, Inc.)
On Wednesday, April 6, 2022, I met with Scott Willis and Blake Follmer from Hoosier Tire North and, via conference call, Shanon Rush from Hoosier Corporate. The purpose of my meeting was to address the concerns, rumors, and gossip that is going around about tires this season and to get a clear picture of the status of the WISSOTA Tire Program for 2022.
Hoosier Tire North, in conjunction with WISSOTA, agreed not to release any tires to customers until after April 1st. This decision was made for several reasons: 1) prevent hoarding of tires by individual teams, 2) assure all WISSOTA plated tires were earmarked for WISSOTA sanctioned events, and 3) more evenly distribute tire sales throughout the season to try and improve the overall tire situation versus 2021.
As of today, we feel these initial steps were a success. Hoosier's inventory position is strong. Inventory is arriving weekly and tires are ready to be shipped to start the WISSOTA season. However, that does not mean the floodgates are open and unlimited tires will be available to race teams, dealers, or racetracks. Hoosier Tire North, and their affiliated dealers, will be operating with allocations both internally and from Hoosier Corporate.
Each track start date is being evaluated, and tires will be shipped accordingly. Each dealer will be allocated a certain quantity of tires based on the tracks they service. Each race team will also be allocated a certain number of tires. Once Hoosier Tire North and the dealers feel that the initial needs of their customers have been met, additional tires may be released, based on the overall inventory position and historical sales trends.
In addition to these procedural changes for 2022, Hoosier Tire North has evaluated the dealer network with a critical eye and made several adjustments. They have eliminated some dealers, changed pricing structure for others, and requested that dealers also implement their own allocations. Hoosier Tire North's focus for 2022 will be on supplying trackside servicing dealers and encouraging those dealers to keep their inventory local, not expanding their markets to increase sales volume.
IF, and this is a critical IF, everyone cooperates with these allocations, tire dealers limit quantities to all teams, and everyone does their best to maximize the life of their tires, Hoosier does expect a better inventory situation in 2022 than in 2021. However, it will take everyone to make this program work.
I KNOW THERE ARE LONG-STANDING FRIENDSHIPS AND LEVERAGE THAT MAY PRESSURE DEALERS TO ALLOW UNFAIR ALLOCATION OF TIRES. I CAUTION ALL OF YOU TO NOT PLAY THIS GAME. IF YOU FAVOR ONE YOU HURT ANOTHER AND IN THIS ENVIRONMENT THE SPORT DOES NOT NEED IT.
Everyone, from WISSOTA to Hoosier Tire North to Hoosier Corporate, understands this is a frustrating and challenging situation. This is not unique to just Hoosier. The entire industry is in the same shape and some are even worse. We want to assure you that WISSOTA is doing everything in our power to make this period manageable and fair for all involved.
---
Submitted By: Camryn Sullivan
Back to News