July 10th - Jam the Stands Night/Military Night - Free Admission. Thanks to North Star Community Services & Halvor Lines.

July 29th & 30th - Monster Trucks Invade Halvor Lines Speedway!

Midsummer Night of Mayhem is returning to the Havlor Lines Speedway August 6th!

50th Annual Silver 1000/Structural Buildings Late Models Thursday September 1st - Rain date Thursday September 29th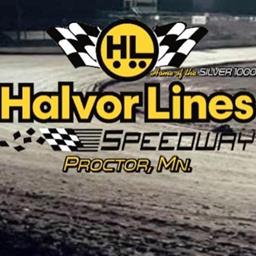 4/29/2020 - Halvor Lines Speedway
Proctor, MN
Northland Area Track Media Day & Car Show
The Powerhouse Bar in Proctor, MN will be hosting the Annual Northland Area Track Media Day and Car Show. Representatives from the ABC Raceway, Gondik Law Speedway, Grand Rapids Speedway, Halvor Lines Speedway, Hibbing Raceway and the Fast Lane Motorsports Northland Super Stock Series will be highlighting their upcoming season.
Late Models
Modifieds
Super Stocks
Midwest Modifieds
Pure Stocks
Hornets