July 10th - Jam the Stands Night/Military Night - Free Admission. Thanks to North Star Community Services & Halvor Lines.

July 29th & 30th - Monster Trucks Invade Halvor Lines Speedway!

Midsummer Night of Mayhem is returning to the Havlor Lines Speedway August 6th!

50th Annual Silver 1000/Structural Buildings Late Models Thursday September 1st - Rain date Thursday September 29th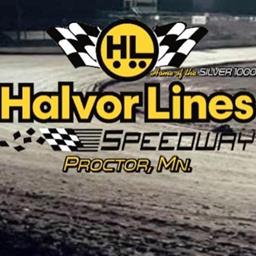 10/29/2022 - Halvor Lines Speedway
Proctor, MN
2022 Race Season Banquet - Blackwoods (Proctor, MN)
Join us to celebrate our 2022 drivers and their accomplishments at Blackwoods in Proctor, MN.